P-Long: Boost the Length and Circumference of your Manhood
An Evidence-Based, Non-Invasive Method to Increase Penis Size without Surgery or Aesthetic Fillers
Living in a society where physical appearance heavily influences personal confidence and contentment, the desire for physical improvement isn't new. Various products and procedures claim to augment human physique but often struggle to fulfill their promises. P-Long, however, stands distinct in male physique enhancement due to its robust scientific underpinnings and demonstrable effectiveness.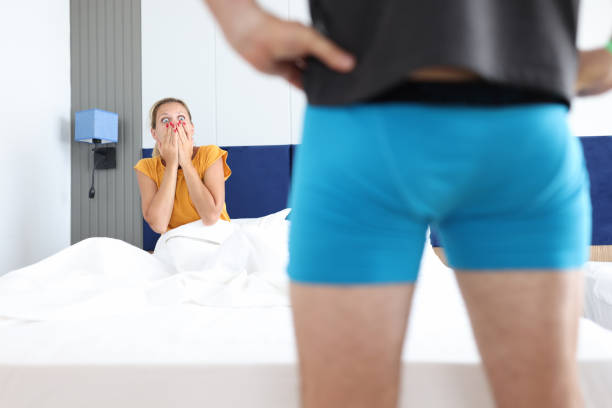 The Dawn of a New Era in Male Enhancement with P-Long Protocol
P-Long ushers in an unparalleled, scientifically and clinically validated method to naturally and safely increase the size of a man's private parts. In contrast to traditional methods involving invasive surgeries or aesthetic fillers, P-Long offers a secure and efficacious alternative, shielding men from the letdown of dubious treatments.
This innovative protocol propels male physical confidence and satisfaction to new heights without the risks associated with surgical interventions or questionable therapies.
The P-Long® Methodology, devised by board-certified urologist Dr. Judson Brandeis, utilizes a comprehensive approach, incorporating:
Injections of 6 PRP Platelet Rich Plasma 
AFFIRM Nitric Oxide Booster 
The RestoreX Traction Apparatus 
Dr. Joel Kaplan's Vacuum Device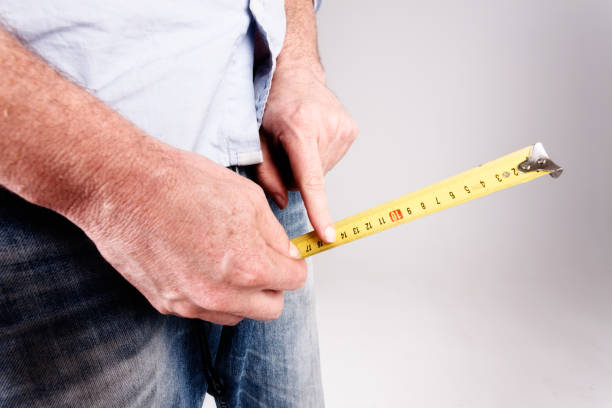 Based on six-month findings from the P-Long Study, healthy males experienced an average enhancement of nearly an inch in erect penile length and approximately half an inch in circumference. Individual outcomes, however, may vary due to numerous influencing factors.
Backed by Science and Approved Clinically
The success of the P-Long protocol isn't simply anecdotal or a marketing gimmick; it's rooted in rigorous scientific research and clinical trials, specifically the P-Long Study. This study is registered with the National Institutes of Health (NIH) at clinicaltrials.com and has received endorsement from an institutional review board, a vital element for validating any scientific research involving human subjects.
Furthermore, the P-Long Study has been recognized by prestigious institutions like the International Society of Sexual Medicine and the Sexual Medicine Society of North America, both of which have accepted it for oral presentation, thereby strengthening its prestige in sexual health and medicine.
Developed by Dr. Judson Brandeis The P-Long Study was conceptualized and executed by Dr. Judson Brandeis, a board-certified urologist recognized for his groundbreaking contributions to the field. A UCLA alumnus, Dr. Brandeis, a graduate of UCLA, has been a trailblazer in the fields of surgical robotics, Greenlight Laser, and MRI prostate biopsy. Presently, he practices sexual medicine in San Ramon, California, and had the honor of serving as the Chief of Urology at John Muir Hospital and Hill Physicians from 2012 to 2018. He was consecutively named the Top Urologist in the SF Bay Area by SF Magazine for seven years, from 2014 to 2020.
Committed to elevating men's sexual health and satisfaction, Dr. Brandeis ensured that the P-Long Study was scientifically rigorous and clinically relevant. The study engaged 32 male participants, and the data collected provides compelling evidence supporting the P-Long protocol's effectiveness.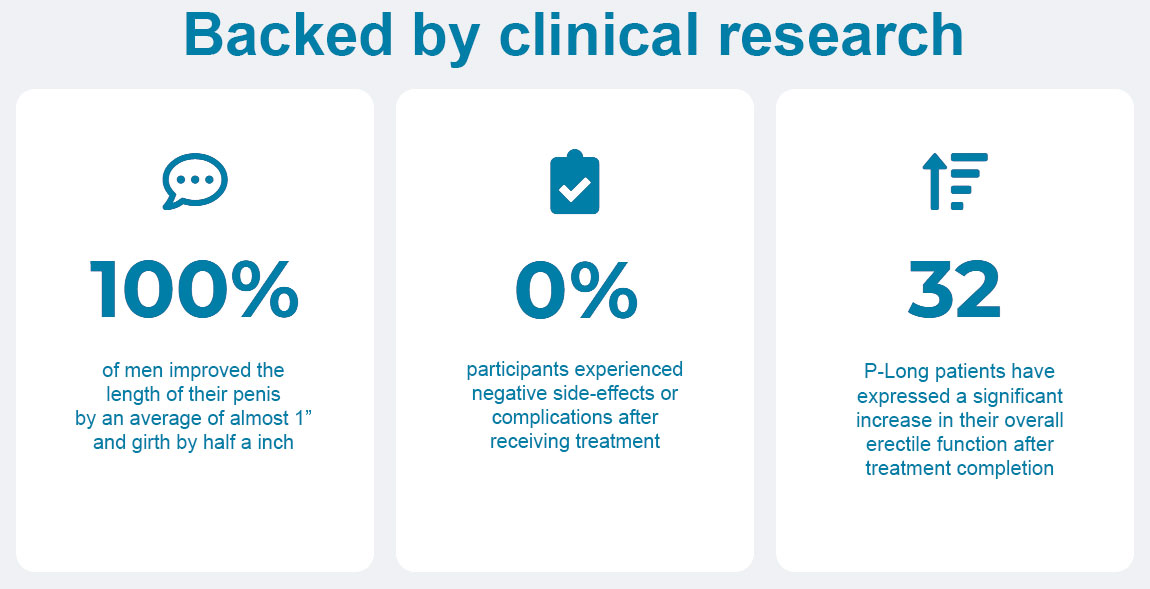 The Priapus Shot, or the P-Shot, is a non-surgical intervention designed to enhance sexual performance and health in men, especially those dealing with erectile dysfunction (ED) and Peyronie's disease. The process entails extracting platelet-rich plasma (PRP) from the patient's blood, which is then re-injected into specific penis areas. The underlying concept is that the growth factors within the PRP can trigger tissue regeneration and enhance blood circulation, potentially leading to stronger and more sustainable erections. Despite the P-Shot being widely known for its minimally invasive nature and quick recovery time, it's important to remember that outcomes can differ, and more scientific exploration is needed to fully comprehend its efficacy and possible long-term impacts.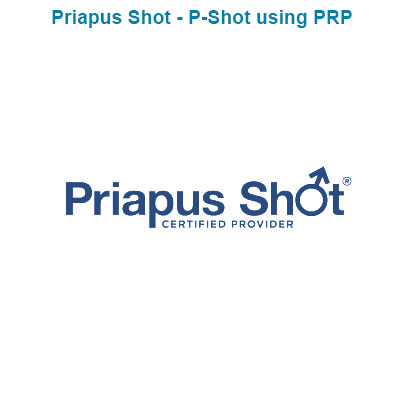 AFFIRM Male Performance Booster
AFFIRM, an all-natural daily supplement, was developed by the award-winning urologist and sexual medicine expert, Dr. Judson Brandeis, to improve men's sexual performance and health. This 100% natural nitric oxide booster, formulated with pharmaceutical-grade L-Citrulline, Red Beet Extract, Asian Ginseng & Muira Puama, aims to enhance blood circulation, resulting in firmer erections and increased stamina. Initially created to boost the effectiveness of shockwave therapy for erectile dysfunction (ED), AFFIRM helps men achieve robust erections by enhancing blood flow to the penis. AFFIRM, beyond enhancing sexual performance, also aids athletic performance and brain circulation, leading to improved mental acuity. The supplement is made in the U.S.A, with each pack providing a five-week supply (150 tablets). Some men may begin to experience positive effects within a few days of use.
About Dr. Joel Kaplan Penis Pump
Dr. Joel Kaplan's penis pump is a renowned product for penis enlargement. This medically-approved device uses vacuum suction to stimulate penile tissue growth, aiming to improve both penis length and girth. When air is removed from the pump cylinder containing the penis, it forms a vacuum around the penis, causing an influx of blood into the penile tissue. This process engorges and expands the tissue, potentially leading to an enlarged penis over time with consistent use. However, individual outcomes can vary, and consultation with a healthcare provider is always recommended before starting any new treatment regimen.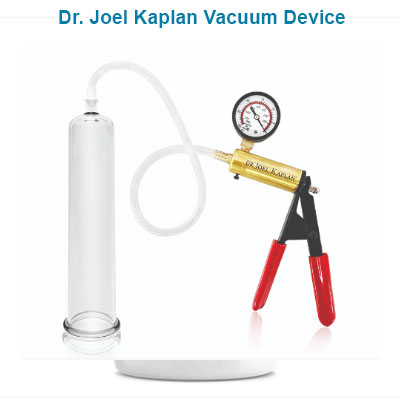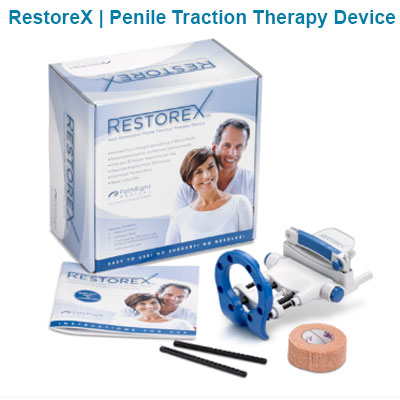 The RestoreX Traction Device is an innovative tool engineered specifically for the purpose of penis enlargement. Developed using a combination of advanced medical research and cutting-edge technology, the device operates on the principle of traction to stimulate growth in the penile tissue. Designed for safe and effective use, the RestoreX Traction Device gradually applies a consistent level of tension along the length of the penis, causing cells within the tissue to divide and multiply, a process known as cell proliferation. This, in turn, results in increased length and girth over time. As part of the P-Long Protocol, this apparatus demonstrates its clinical efficacy in providing non-invasive enhancement, contributing to the natural and safe improvement of size that the protocol aims to achieve. Using the RestoreX Traction Device in accordance with the provided guidelines ensures that users gain the benefits of this revolutionary tool while minimizing any potential risks.
Penis Enlargement Surgery Cost vs P-Long Cost
Penis enlargement surgery, or phalloplasty, can be a considerable investment. Penis enlargement surgery cost can vary greatly depending on the type of procedure, the surgeon's expertise, and the geographical location. The cut-off in September 2021 in the United States typically ranges from $5,000 to $20,000. This may include surgeon fees, anesthesia, hospital or surgical facility costs, and post-surgery care. It's crucial to remember that because this procedure is often considered cosmetic, it is not typically covered by insurance. Therefore, the entire penis enlargement surgery cost must be borne out-of-pocket by the individual. Those contemplating this procedure, because of its substantial cost, should engage in meticulous research, seek advice from various surgeons, and prudently weigh the possible risks and rewards. Discuss all costs and potential additional expenses with your surgeon to fully understand the financial commitment involved.
P Shot Cost and P-Long Cost
P-SHOT AND P-LONG FOR SEXUAL FUNCTION AND MALE ENHANCEMENT
ONE P SHOT SESSION
$1,900.00 $1,500.00 SPECIAL   SAVE 21%
P-SHOT FOR SEXUAL FUNCTION – Regular PRP Package of 2
$3,450.00 $2,400.00 SPECIAL   SAVE 30.4%
P-SHOT FOR SEXUAL FUNCTION – Regular PRP Package of 3
$5,000.00 $3,000.00 SPECIAL  SAVE 40%
P-SHOT / P-LONG PACKAGE
Package of 6

 (includes 6 PRP P-Shots)

RestoreX Traction Device, 

Dr. Joel Kaplan Vacuum Device, 

AFFIRM Nitric Oxide Booster)
$6,000 SPECIAL
What is the essence of the P-Long protocol?
The P-Long protocol is an empirically validated approach meant to naturally augment a man's private parts' dimensions, eschewing surgical or cosmetic filler alternatives. It consists of 6 P-shots, a RestoreX Traction Device, a Dr. Joel Kaplan Vacuum Device, and an AFFIRM Nitric Oxide Booster.
Who originated the P-Long protocol?
The brainchild behind the P-Long protocol is Dr. Judson Brandeis, a certified urologist with a specialty in sexual medicine.
How does the P-Long protocol stand out from other male enhancement methods?
Unlike other alternatives, the P-Long protocol is the first non-invasive solution scientifically validated to boost a man's dimensions. It eliminates the need for surgeries, cosmetic fillers, or dubious therapies.
Could you explain the P-Long Study?
The P-Long Study refers to a clinical trial sanctioned by an institutional review board, assessing the effectiveness of the P-Long protocol with 32 male participants.
Where can one find the findings of the P-Long Study?
The P-Long Study's outcomes can be accessed on clinicaltrials.com, a platform overseen by the National Institutes of Health (NIH).
Where is the P-Long procedure available?
Our Clinic, located in Toronto and Richmond Hill, Ontario, offers the P-Long procedure.
Who has acknowledged the P-Long Study?
Both the International Society of Sexual Medicine and the Sexual Medicine Society of North America have sanctioned the P-Long Study for oral presentation.
Where is Dr. Judson Brandeis practicing?
At present, Dr. Judson Brandeis is practicing sexual medicine in San Ramon, California.
Could you describe Dr. Judson Brandeis's professional history?
Brandeis, who received his training at UCLA, is a trailblazer in Surgical Robotics, Greenlight Laser, and MRI prostate biopsy. He held the role of Chief of Urology at John Muir Hospital and Hill Physicians from 2012 to 2018.
Has Dr. Judson Brandeis been recognized for his work?
Indeed, from 2014 to 2020, SF Magazine consecutively honored Dr. Judson Brandeis as the Top Urologist in the SF Bay Area for seven years.
How does the P-Long protocol advantage men?
The P-Long protocol facilitates natural and safe enhancement of a man's size, potentially elevating personal confidence and overall satisfaction.
Is the P-Long protocol safe?
Yes, the P-Long protocol, supported by scientific research and free from invasive procedures, is considered safe.
Can anyone avail of the P-Long protocol?
Although the P-Long protocol is generally regarded as safe, consulting with a healthcare professional or specialist before embarking on any new health regimen is recommended.
What is the expected timeframe to observe results with the P-Long protocol?
The duration to notice results can differ among individuals. For comprehensive information, it's advisable to visit the P-Long website or connect with a professional associated with the P-Long protocol.
Does the P-Long protocol necessitate any particular equipment or medications?
The details of the P-Long protocol are proprietary. Further information can be obtained from the official P-Long website or directly from Dr. Brandeis' team.
Is the P-Long procedure deemed safe?
Absolutely, during the P-Long Study, no participants reported any harmful effects or post-treatment complications.

What expected length increment can I foresee?
Patients can predict a near one full inch increment in the length of their private part.
What anticipated girth enhancement can I expect?
Patients undertaking the P-Long treatment can foresee a girth enhancement of their private part by about half an inch.
What is the duration of the results?
Unlike temporary fillers that maintain their impact only for 1-2 years, the P-Long procedure's results are projected to persist.
Can the P-Long Protocol assist men with Erectile Dysfunction (ED)?
The Protocol is particularly designed for men with normal erectile function. Therefore, its efficacy on men with ED is still unclear.
Is it possible to solely use the traction device and pump, excluding the injections?
Unlikely. The injections, which carry growth factors from 1.5 billion platelets, expedite the changes brought about by the traction and suction devices.
What is the range of results?
After six months of treatment, men reported an increment in length from 0.5 inches to 1.5 inches and an enhancement in girth from 0.25 inches to 0.75 inches.
Could you expound on "function improved"?
As the men participating in the study had normal erectile function, we couldn't test for any objective improvements. However, when asked, all of our subjects declared that their erections had improved.
Can the P-Long procedure be repeated post 6-months for better results?
Certainly! We noted a linear growth trend in our P-Long study.
Will the P-Long Protocol be beneficial for men suffering from Peyronie's disease?
The Protocol's efficacy on men with Peyronie's disease is yet to be tested. However, there may be some benefits based on previous studies with the equipment we use.
Are there any risks associated with P-Long?
As of the present, none have been reported.