PENIS PUMP (VACUUM PUMP) FOR ERECTILE DYSFUNCTION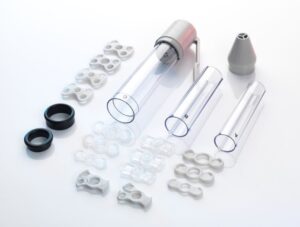 A penis pump, also known as a vacuum pump, is one of the few treatments available to men suffering from erectile dysfunction. It can be described as a mechanical device that helps to effectively treat this medical issue that is a source of low self-esteem for men with the problem.
It works by forming a Vacuum that suctions blood into the penis to aid in achieving and maintaining an erection for sexual activities.
Penis pumps are also used during the P-shot procedure (https://p-shot.ca). By using a penis pump during this procedure, the P shot outcome is enhanced.
The pump is often used with an erectile dysfunction ring ("cock ring") which assists to keep the blood in the penis once an erection is achieved.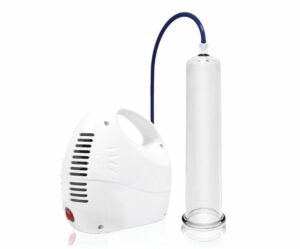 It is generally a non-invasive treatment that can be used on its own or it could be combined with oral medications or other erectile dysfunction treatments (PDE5 Inhibitors)
There are five PDE5 inhibitors approved for use in treating erectile dysfunction.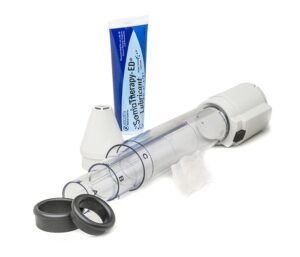 These include:
• Cialis(Tadalafil)
• Viagra(Sildenafil)
• Stendra(avanafil)
• Staxyn(Vardenafil)
• Levitra(Vardenafil)
CAUSES OF ERECTILE DYSFUNCTION
• Prostate surgery
• Penile trauma
• High cholesterol
• Antidepressants, Anti-hypertensive medications
• Low testosterone (Hypogonadism)
• Multiple sclerosis
• Smoking
• Alcohol abuse
• High blood pressure
• Type 2 diabetes
• Spinal cord injury
• Peyronie's disease
• obesity
• Low self esteem
• Hard drug abuse
POSSIBLE RISKS
Although Penis pumps can be extremely effective for treating people with erectile dysfunction, not everyone is comfortable with them or the way this pump is applied.
For example, if too much pressure is applied, the penis pump can cause urethral bleeding, pain, bruising and so much more genital medical issues.
Also, some people find it harder to ejaculate after using the penis pumps because it causes the tissues around the urethra to swell (due to the penis pump pinching off the exit)
BENEFITS OF PENIS PUMP FOR TREATING ERECTILE DYSFUNCTION
The benefits of penis pumps are numerous and wide-ranging. This makes it a popular choice for men treating erectile dysfunction.
These are some of them:
• Lower risks of complications than with other erectile dysfunction treatments available. The side effects are minimal or self-induced through misuse.
• Penis pumps are effective; With practice and safe use, erection can be achieved and maintained effectively.
• It is lower in cost than other treatments; After the initial purchase, using the penis pump costs less compared to other treatments like surgery. It is also reusable multiple times.
• It is Non-invasive; since this treatment doesn't require surgery, it is popular as a non-invasive treatment for erectile dysfunction.
• It can be used in foreplay; it can be added to a foreplay routine, thus eliminating the awkwardness that would arise from being embarrassed to use the pump with the knowledge of one's sexual partner.
• It can be combined with other treatments; as mentioned before, penis pumps can be used alone or combined with other treatments that may be oral medication or other erectile dysfunction treatments.
To purchase a penis pump recommended by Erectile Dysfunction Clinic, please visit:
https://erectiledysfunction.clinic/penis-pump-vacuum-therapy/
Penis pumps for ED range in price from $249.95 – $399.95